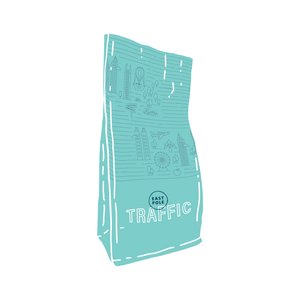 Traffic: Rainforest Alliance Huila
When will my coffee ship?
X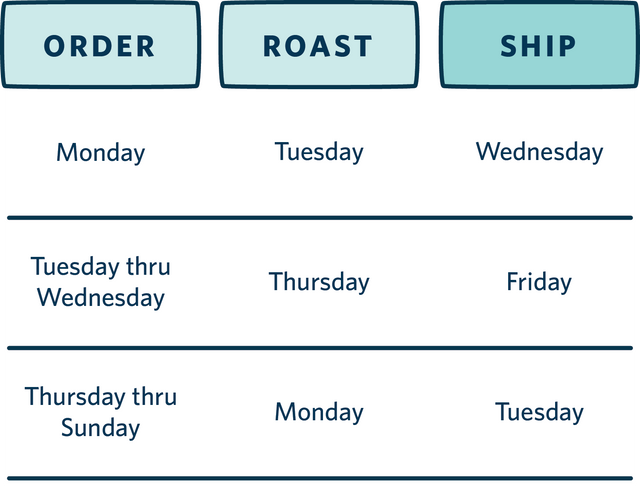 | | |
| --- | --- |
| | |
| | Cooperativa Central de Caficultores de Huila |
| | 12 oz bag, 2 lb bag, 5 lb bag |
| | |
| | 1,500 meters above sea level |
| | Castillo, Caturra, Typica |
| | |
| | Dark Chocolate, Full-bodied, Sweet finish |
Traffic is one of Atlanta's most dependable experiences. In a city that's always changing, with weather that's never predictable, traffic is the constant. Traffic is East Pole's constant coffee. Though it comes from different coffee producers and origins, depending on what's in season, you can always count on Traffic to be approachable, easy to drink, full-bodied, and a little sweet.

About the Producer:
Cooperativa Central de Caficultores de Huila was established in 1975 when a group of smallholder growers, with an average of 5 acres of land, joined together to create new opportunities for success. The cooperative now has over 4,000 members and has many programs to improve smallholder livelihoods, including educational programs, training assistance, and access to healthcare. COOCENTRAL has achieved success and continues to grow by supporting its farmers, improving coffee quality, and giving members better access to coffee markets. Cooperativa Central de Caficultores de Huila's smallholder farms spread across Southern Colombia in the Andes Mountain Range. These small acre farms have fertile lands and high altitudes, between 1,100 m.a.s.l. and 1,800 m.a.sl. ideal for growing quality coffee. Most farms use their own small mills to process harvested cherries - depulping, fermenting, and drying the coffee.