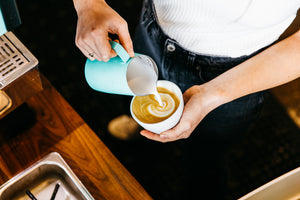 Applying to work at East Pole: Everything you need to know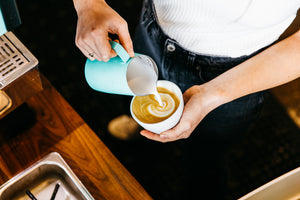 Are you looking for a job in coffee? Maybe East Pole is your next stop. Here's everything you need to know about applying to work at our coffee bars.
Our application form is at the bottom of this post. But read this list first. It will help you put together a stronger application. 


We receive multiple applications every week. What makes one stand out? Experience helps, but the most compelling candidates tend to naturally align with our values.


What are our values? Glad you asked.

- Pair quality with hospitality in all that you do
- Stay driven and buttoned-up at all times
- Navigate toward kindness and fun
- Pursue understanding and respect in a diverse work culture


You can expect to earn over $20/hour working as a barista at East Pole between base pay and tips. 


We also offer access to health insurance and a 401(k) program after 90 days of employment. 


As seen in our values, we love to find fun. We have quarterly store-level outings and parties. 


This is not an application page for jobs in our roastery. While you're more than welcome to email us about any openings we have on our production team, these opportunities are quite rare and often hired for internally. 


If we like your application, we will be in touch when it's time to make a hire. 
Thank you for your interest! Best of luck. 
Apply below or click here.