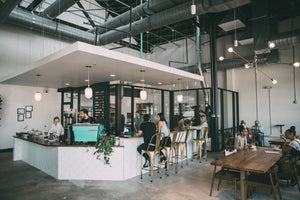 We made Food & Wine's list of ~100 Best Coffee Shops in America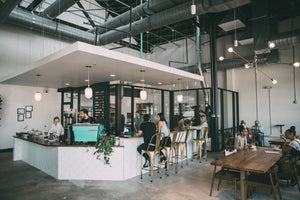 Yesterday, we saw ourselves on Food & Wine's new list of the best coffee shops in America. When we saw the other names on the list –– shops ranging from King State in Tampa to Heart in Portland –– we felt so honored for the recognition.
We opened our doors in September 2017, after two years of roasting in a close friend's Grant Park garage (shoutout B-10 Union!). Back then, we wanted to give our brand new, small staff a simple mission to follow as they forged the environment in our coffee bar. We settled on a three-worded one: Serve Atlanta Well.
Our goal is to buck and dispel the unfortunate pretentious norms that so often come with specialty coffee culture and to create a warm, inviting environment for our guests. We ask them to take a seat so we can deliver as many drinks as possible, we run glasses of water to patrons during lulls, and we build and finesse systems that allow us to make delicious drinks at scale (and with expedience).
So, we're foremost thankful to our wonderful staff whose focus on carrying out this mission was central to garnering placement on this list. And of course, we remain honored and blown away by the hundreds of patrons we see a day, who wander into our one-way-in, one-way-out horseshoe and find our shop among a smattering of warehouses and office parks –– it's a very intentional decision they make to come see us, and we hope they keep making it. We're waiting to serve them well.
Food & Wine's complete list is here.
Note: In March, we made Food & Wine's Best Coffee Shops in Every State list for the second straight year.