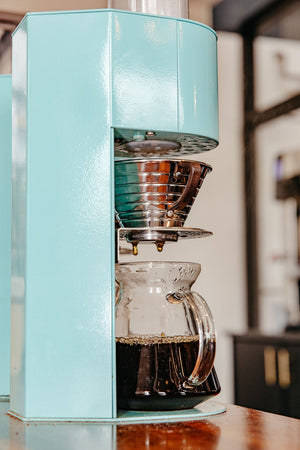 Saturday morning cuppings at East Pole Coffee Co.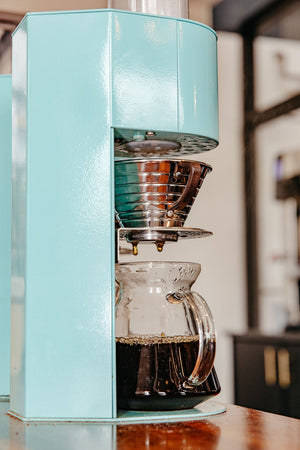 When we brew coffee, we're faced with an onslaught of variables to sort through, from what to brew it with to grind size to ratio. So how do you properly evaluate the quality of a coffee without yielding too much influence to a single variable? Like many specialty coffee professionals, at East Pole, we frequently set up cuppings to taste coffee –– our own coffees, coffees we're considering buying, other roasters' coffees.
What is a coffee cupping?
A coffee cupping is a universal baseline for evaluating coffees.
We add 13 grams of medium-fine ground coffee to a 7.5 oz. cupping bowl and we fill it to the brim with ~200 degree water. Three to five minutes later, we will use specific deeply-concave spoons to break the crust of coffee grounds, and evaluate its aroma.
As the coffee progressively cools and the grounds sink to the bottom of the bowl, we use those spoons to take tablespoon-sized slurps of the coffee, evaluating its quality: flavor, aftertaste, acidity, body, balance, sweetness, uniformity, and cleanliness.
We cup coffees multiple times a week to decide what to buy from farmers and importers, what to tweak, what to feature, and... what to take home for ourselves! 
Cup coffee with us!
We host public cuppings in our roastery on the last Saturday of each month. They're free, open to the public, and always fresh, introducing new themes and coffees. Sign-ups begin at 9:30 a.m. See you there!
Address: 255 Ottley Dr., Ste. 105, Atlanta, Georgia 30324
Photo by Gabriella Valladares