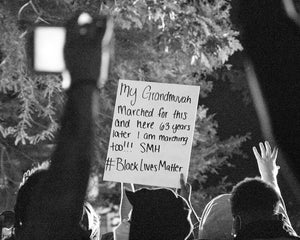 We're taking these actions to fight racial injustice in Atlanta and America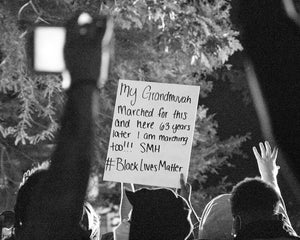 Earlier this week, in an Instagram post about our support for the Black Lives Matter movement, we made a commitment to take real, tangible action –– to show, not just tell, that we're committed to the wellbeing of our Black and brown staff, customers, and neighbors. 
That's what we're here to do.
Here are a few next steps we'll be taking in the coming weeks to show further solidarity with the Black community:
We support the Black Lives Matter demonstrations taking place daily in our city. If you are headed to a demonstration to protest racial injustice, stop by our coffee bar on your way. Your coffee and water is on us. Everyday through the end of June.


Our team will be alongside Kea Beverages at demonstrations this weekend, protesting against racial injustice and serving cold water and free iced coffee to fellow protestors. Follow them (@kea.atl) and us (@eastpolecoffeeco) on Instagram for updates on where we'll be. If all goes well logistically, we will try to make it back to serve at future demonstrations. 


We want to help fund our non-Black staff's anti-racism education journeys, so we're giving them all Amazon credit to purchase works by Michelle Alexander, James Baldwin, Ta-Nehisi Coates, Ibram X. Kendi and other important Black voices.


The checkout page on our website now includes options to donate to the following three Atlanta non-profits that are committed to fighting racial injustice: Atlanta Solidarity Fund, The King Center, and The Partnership for Southern Equity. You can add your donation at checkout or donate without purchasing anything here. 

We will be matching up to $5,000 in donations to these funds, dollar for dollar, in the month of June. 


We want to hear from you. If you have ideas or questions for us, please email justice@eastpole.coffee.
There's so much work to do. Let's keep our foot on the gas pedal and our signs in the air.