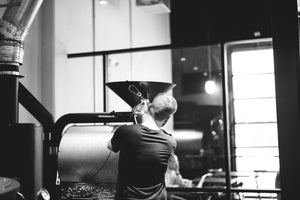 Take out, online ordering, and coffee subscription clubs during COVID-19 crisis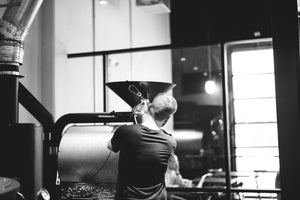 These are uncertain times, and we are standing with all who have been adversely impacted by the spread of COVID-19. 
We want to do everything we can to make sure you can still enjoy your coffee ritual. For many of us, coffee is really meaningful as a daily habit and can provide a sense of normalcy as so many of the rhythms of life clamor in chaos around us.
We've acted quickly to ensure you can continue to enjoy delicious coffee every day during this pandemic.
First and foremost, we've indefinitely adapted into a carry out and to-go only coffee bar, to limit congregation in our space.


We are also now indefinitely cashless. We know that is not convenient for everyone, and we're sorry for that. We also know that this is safest for everyone.


Order a coffee drink online for either in-store or curbside pick-up. Contactless payment and social distancing for the win. Park in any of the spaces to the right of our patio for curbside pickup. 


Order a bag of coffee online in our recently-rebuilt online store. We're offering free shipping on all orders over $20 until we see the curve flatten. 


Sign up for one of our subscription coffee clubs. Scuba Club gets you coffee the first week of every month and Yacht Club gets you coffee the first and third week of every month. And we've just rolled out Titanic Club (a little ominous, I know, but such is the moment), which will get you fresh coffee every week until you cancel. A Titanic ticket is just $15/week. 
Further, here are some extra precautions we've been taking at our coffee bar since COVID-19 started spreading in Georgia:
Cashless and to-go only, as mentioned above


Indefinite suspension of our Saturday morning cuppings


Re-engineering of checkout process to allow for credit card self-insertion and increased contactless payment


Sanitary wiping of our iPad POS every hour


Removal of self-service condiment kiosk components, including cream, sugar, lids, and straws


Front of house bar staff cloth-masked at all times
Increased, vigilant sanitation of all surfaces


Increased, vigilant washing of hands
Thank you for your support of our small business in this time. We look forward to serving you in whatever creative ways we can in the coming weeks.