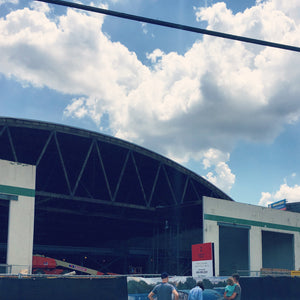 East Pole turns four! Here's how we're celebrating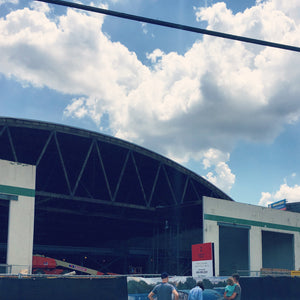 Four years ago, we had a debate: Did we really need to be open on the weekends? We were opening a coffee bar in what was essentially an office park. There was one way in and one way out. No through traffic. A bunch of warehouses.

We just weren't convinced that people who didn't work in Armour Yards would come drink coffee at our coffee bar. And we were fine with that because, hey, we needed a place to roast coffee and we wanted a place of our own to serve that coffee.

What a futile debate. Four years later, we're so humbled. The support was immediate and strong. It was more than steady on the weekends. It was more than steady through the dark early days of a global pandemic. It remains steady as we struggle through local spikes in Covid infections.

If you've had a drink or bought a bag of coffee or sported a sticker from us over the years, please take the next sentence personally. We are so grateful for your support and we have never taken it for granted.


It's time to celebrate and, if you've ever been to an event that we've hosted over the years, you know we like to have fun. We like beer and piñatas and elbow room only.

This year, that last bit is, unfortunately, not feasible. No packed-house parties this year, once again, given the situation with Covid. (But we're keeping our fingers crossed for next year.)
In lieu of the usual fun, we'll be celebrating our four-year anniversary this weekend in a few different ways. Here's how you can join in the festivities:
Thursday-Sunday: Sign up for any subscription and get $5 off your first shipment PLUS a free SCUBA, Yacht, or Titanic Club T-shirt! (Add both to your cart and use code FOURYEARS at checkout to get the tee; one per person, new subscribers only; the $5 will be refunded after first billing)
Friday: Free drip coffee all day
Saturday: Free donut holes from Five Daughters Bakery
Friday-Sunday: Special kolaches from Fox Bros BBQ
This is also the last weekend to get our super-special coffee, Nectario Zuñiga (in store only). It's delightful and unexpected, so don't miss out on trying it!
Cheers!
- East Pole