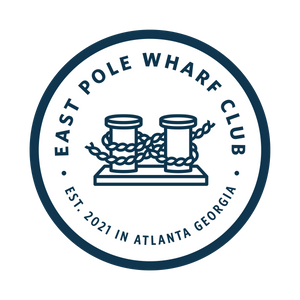 Introducing Wharf Club: For those who dock near our roastery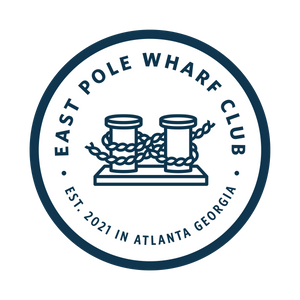 We've got Scuba Club, Titanic Club, and Yacht Club, and now, Wharf Club! (Here's a handy guide to help you decipher between all four.)
With Wharf Club, we want to give our customers the chance to connect with East Pole in a tangible way, strengthening their ties to our coffee and our staff. 
As a member of Wharf Club, you'll bring your East Pole Coffee Co. canister into the coffee bar every four weeks to fill it with fresh beans. While you're here, we'd love for you to chat with our baristas, check out our newest coffee selection, and say hi to Sean, our head roaster. If you're interested in coffee and deepening your knowledge of it, this is the club for you.
As we roll out and develop this pilot program, we'll be adding perks and working on making this really useful to members. But right from the start, you'll get things like:
A free drink of your choice every time you come in for your refill. Seriously – whatever drink you want!



Reduced prices on beans you buy between refills (as long as you use your canister!)
In addition to the perks, and the relational and educational aspects, we're also excited to offer this as a contactless and packaging-free option for our customers. Your beans will go from a reusable plastic cambro to your canister, without using up a paper bag or sticker.
We'd love for you to join us. SIGN UP HERE >
Questions? See our FAQs or email us at club@eastpole.coffee.